Turn data into a true business asset with end-to-end analytics solutions.
With data analysis, you can evaluate trends, identify new business opportunities and offer the new products and services that your customers want. Identify the potential of your intellectual property and big data, and enhance it with structured or unstructured external data, like video or voice recordings. Be the first to adapt your products and services, and perhaps even your business model, based on market trends – and maintain your competitive advantage.
Our experts can help you master the challenge of volume and diversification and identify the relevant internal data. With the storage and processing power of our cloud offers, we'll help you collect, structure and secure your data and identify any cross over with external data sources (data hub).
Becoming a Data Driven company is now the only way to improve the quality of customer service, business strategies and to optimize the supply chain.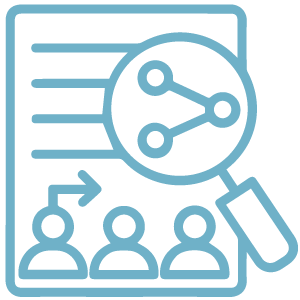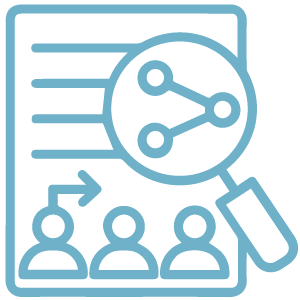 DATA DRIVEN ENTERPRISE
Exploiting the opportunities offered by corporate digitalization is a critical success factor; becoming a Data Driven Enterprise is essential to face a fast-paced business context with ever-increasing complexity.
Sarce's certified skills and experience in different sectors and areas are the foundations / bases on which our Business Analytics systems are designed, created by integrating Agile Data Modeling, Predictive Analytics and Machine Learning logics. The goal is to capitalize on the information assets present in the company and in the context in which it operates, transforming data into useful information to guide all business decisions.
The path taken with the customer is continually reviewed on the basis of the positive evolution of business processes and project results, focusing on interaction with end users and expertly integrating institutional analysis with self-service reporting logic.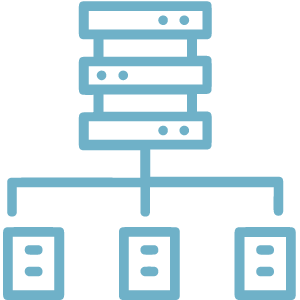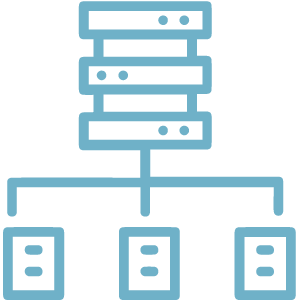 AGILE DATA MODELING
Thanks to Data Virtualization and Agile Data Warehousing logics, Sarce is able to support the company throughout the design and implementation process of a Business Analytics solution while minimizing the Total Cost of Ownership. The ability to integrate all modern types of data stores allows you to take advantage of information contained in structured and unstructured data. The creation of Agile Data Lake, in full Agile methodology, allows to quickly exploit this information and transform it into virtualized data models usable by end users through BI self-service tools and Visual Storytelling.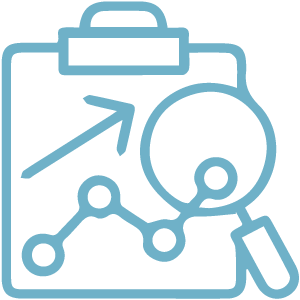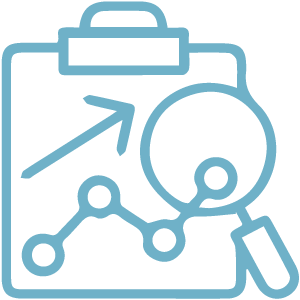 PREDICTIVE ANALYTICS
A Data Driven Enterprise knows its past, but also use the information to understand the "future" context. Predictive analytics tools, text analysis and graph analytics are able to identify fundamental patterns in their data.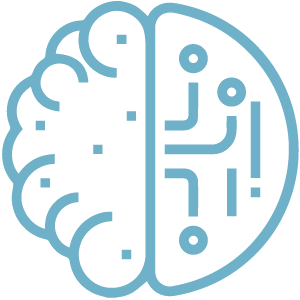 MACHINE LEARNING
Using Machine Learning algorithms and tools in a Business Analytics solution allows you to improve and automate decision making. The ability to take advantage of Fast Data and data in real time allows you to be more responsive in all business processes.
Microsoft's Analytics ecosystem is based on flexible On Premise and Cloud infrastructures that easily adapt to your own business reality, both if you have Dynamics management solutions and therefore it becomes essential to easily integrate homogeneous Microsoft solutions, or if you need tools instead able to make heterogeneous systems communicate with each other.
In a Cloud context, Microsoft's choice is based on Common Data Service (CDS) for App, a system that allows you to safely store and manage the data that is used by business applications; these are stored both within a set of standard entities designed to cover the most common business scenarios, and within customized structures designed specifically for the organization, populated using Power Query and managed through PowerApps, capable of generating applications complete and integrated.
The architecture can be scaled according to the needs and size of the organization, also making use of mixed Reporting solutions, thanks to Report Server and Power Bi Premium.
Sarce's approach to the SAP universe and high velocity enterprises allows to exploit both Near Real Time and Memory Streaming logics, respecting the ERP solution chosen by the company.
In the first case, taking advantage of info source connectors and incremental updating of data in the Data Hub, the information is available to be consumed by dashboarding and reporting tools after a short time, allowing end users to make decisions based on all insights needed. In the second case, standard logical structures and the capabilities of the most advanced Visual Analytics tools on the market are exploited in real time, eliminating the latency of updating information.