The whole set of applications you need to optimize and make your work, using the best market tools and integrating them with customized developments that can adapt to your business reality.
CRM Microsoft Dynamics 365
An intelligent suite that natively incorporates artificial intelligence and stands out for being purpose-built, conceived to read the needs of companies and adapt to them, modular and modular, natively integrated with Office 365.
All this allows you to optimize Collaboration by finalizing it more effectively to achieve business objectives. The Analytics features enabled by the native integration of PowerBI and Cortana allow the use of strategic insights for the purpose of business activities, while the integration of PowerApps puts the user at the center allowing him to develop role-based applications as well as Microsoft Flow allows to create workflows to automate workflows. A suite that rests on a common data model for the integration of applications and data at the base of Office 365, capable of integrating also third-party applications through the AppSource marketplace – with already 200 assets in place – in order to give the right application for every application need.
Take advantage of the internet of things with our "IoT Innovation Project".
Bring your production plant to industry 4.0 with Sarce: the use of an open and flexible solution allows you to connect to a wide range of types of existing devices and operating systems.

CONNECT ALL DEVICES
Use Sarce Smart Analytics and machine learning to capture in-depth analysis from data. Save time with integrated automatic business systems.

PREDICT THE FUTURE
Connect your machines to your devices, analyze unexplored data and integrate it with company systems. Collect and analyze information in a single on-cloud system, create predictive analysis and make better decisions. Consult where and when you want the inputs of your production and intervene promptly by anticipating your business. How?

AUTOMATE TO TRANSFORM
Integrate existing business systems and best served by the data and processes you already have.

PREDICTIVE MAINTENANCE
Predict machine failures before they occur systematically. Predictive maintenance solutions exploit the flow of data from sensors and devices to recognize alarm signals, predict maintenance needs and act preventively on the machine.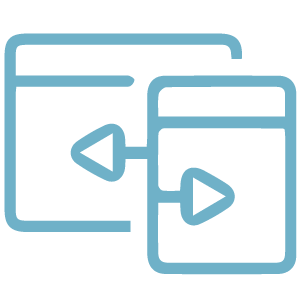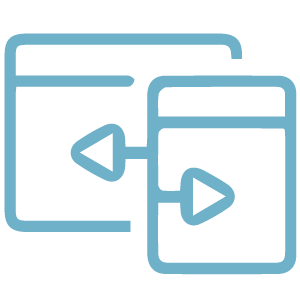 Prepare your business ecosystem with Sarce
Unified Communication for Sarce does not represent a technology, but the concrete way of realizing Digital Transformation with an approach that can really make a difference in intra and inter company communication. Sarce guarantees a systems architecture that uses different means but which allows to manage in a coordinated way the flow of information (written, audio and video) that circulate inside and outside the company.
Our methodological approach promotes collaboration between the development team (Dev) and systems administrators (Ops).
For Sarce, DevOps means synergy between corporate culture, practices and tools. This approach allows evolution and improvement at greater speed than traditional software development and infrastructure management processes.
Only an organization supported by a sophisticated know-how such as Sarce can be able to offer application solutions that minimize errors and waste.
At the same time, the DevOps strategy allows teams to develop global skills, such as the connotation of "security by design": security, according to the DevOps strategy, is compliant to GDPR.
It aligns services with your business, boosts innovation, drives collaboration and delivers continuous service improvement.
Device, Mobility and Security
In today's ever-changing landscape, providing comprehensive protection to employees, devices, apps and data using the latest intelligent security innovations, from conditional risk-based access to advanced threat analysis and protection, becomes basic. Sarce uses the most innovative solutions to preserve the mobile and desktop experiences that employees need to continue working with familiar apps and tools.