Sage X3 is the ERP (Enterprise Resource Planning) used by Italian and foreign SMEs. Given its flexibility and our ability to implement, Sarce offers its customers Sage X3.
The process of choosing an ERP certainly presents complexities because it is a software that must adapt to multiple business processes by interfacing with as many work areas, so it is very important to know the opinions of those who work on it every day. We have evaluated the opinions of users online to offer an overview of the Sage X3.
Compared to other players Sage X3 is characterized by:
greater standard functional coverage
greater user-side usability
advanced technological architecture
it is suitable for Italian and foreign companies (or those that export)
User reviews
Analyzing the opinions of Sage X3 online users, we note a very high overall rating (4.3 out of 5) out of a pool of 50 reviews.
Evaluating the results, there is a strong degree of satisfaction: medium-high for over 60% of users, while 32% declared top marks. Only the remaining 6% declare a "good" value.
The assessment criteria managed are 4 which include:
ease of use
customer care
features
value for money
Overall, the Sage X3's rating is excellent and comes in at 4.3 on average.
By carrying out a sentiment analysis on the positive aspects of the product, you can find that Sage X3 is appreciated by users for the functional aspects integrated with aspects of ease of use that translate into versatility and speed. Furthermore, not a secondary aspect, a particular focus is placed on ROI.
Source: https://www.capterra.it/software/167769/sage-business-cloud-enterprise-management#reviews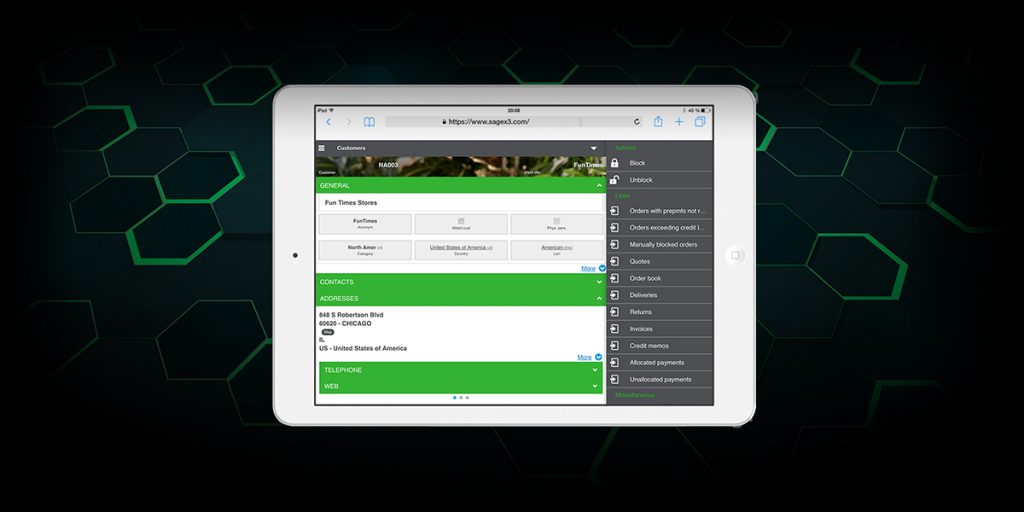 Opinions of Sarce customers
What do Sarce customers think of Sage X3? Here are some testimonials:
"We needed an international product. Why Sage? For ease of integration and modeling; and compared to other ERPs, it proved to be the software that most of all could follow an evolution and customization. Why Sarce? For the skills of the people made available (..) prepared and pragmatic interlocutors"
Fabrizio Schiatti
IT Manager
Bertazzoni Kitchens
"(..) it was urgent for us to identify a new ERP solution that would allow us to be" ready for the future "thanks to an integrated and collaborative management of the company. Why Sage ERP X3? "(..) Intuitiveness, ease of use, 'convenient and direct' information extraction, ease of integration with our logistics and business intelligence solution.
Sarce, Business Partner of Sage ERP X3, has brought consolidated know-how on the automation of business processes and on the Litokol company. Fast learning and collaboration have characterized a successful implementation carried out quickly and which, thanks to Sarce's experience, has never been 'blocked'".
Fabio Plazzi
President
Litokol
Request a demo
We are a latest generation System Integrator: we provide software, consultancy and services to accelerate the digital evolution of companies. Do you want to know how we can create value for yours?